POKEMON TRADING CARD GAME TRAILERS


Pokémon - Break Through
Role: Lead Compositor
Software: Nuke, After Effects.
Compositors: Brinton Jaecks, Scott Crawford, Kevin Kim.
Art Directors: Andy Lyon, Ryan Summers, Patrick Clarke
Produced at We Are Royale.
I had the privilege of being the Lead Nuke Compositor on many of these Pokémon TCG trailers during my time at We Are Royale. It was a real pleasure working alongside many great Nuke artists on these spots. Each artist helped elevate the quality of the final product.
In these quick 15 sec spots, we were able to combine awesome character animation with clever compositing techniques and stylized effects. The team and I really had fun bringing these worlds and characters to life. There was a lot of creative freedom. We mixed cel animation, super stylized renders, matte paintings, stock elements, particles, flares etc.

All of these trailers were composited in Nuke. I chose Nuke because of its flexibility using EXR renders and robust 3D capabilities. We were able to throw tons of passes and effects at it, relight most of the scenes in comp, import models and animated geo, do camera projections and render all of it on a farm.

These Pokemon trailers are a true testament of the great times I had working with the Royale crew. Kudos to Patrick Clarke, the true animation MVP on all these spots.


Scroll down to watch them all!
Pokémon Sun & Moon - Ultra Prism
Pokémon Sun & Moon - Crimson Invasion
Pokémon - Sun & Moon
Pokémon - Steam Siege
Pokémon - Break Point
Pokémon Sun & Moon - Burning Shadows
Pokémon Mythical
BREAKDOWNS

Below is a compositing breakdown for one of the first Pokémon spots I worked on. We used a lot of matte paintings and projections to bring these worlds to life.
Kudos to the design/ matte painting MVP, the always amazing Jackie Doan.
COMPOSITING LOOKFRAMES
Below are Lookframes for the last Pokémon spot I worked on. As Lead Compositor, I was always in charge of creating the look frames for these spots. These would dictate the overall feel and visual style of the piece. Once the look frames were approved, the team of compositors and I would jump into full compositing mode.
On a typical Pokémon spot, I worked closely with the Art Director and 3D Artists in order to get all the render passes needed to create the lookframe. That would mean object IDs, light selects, grunge passes, etc.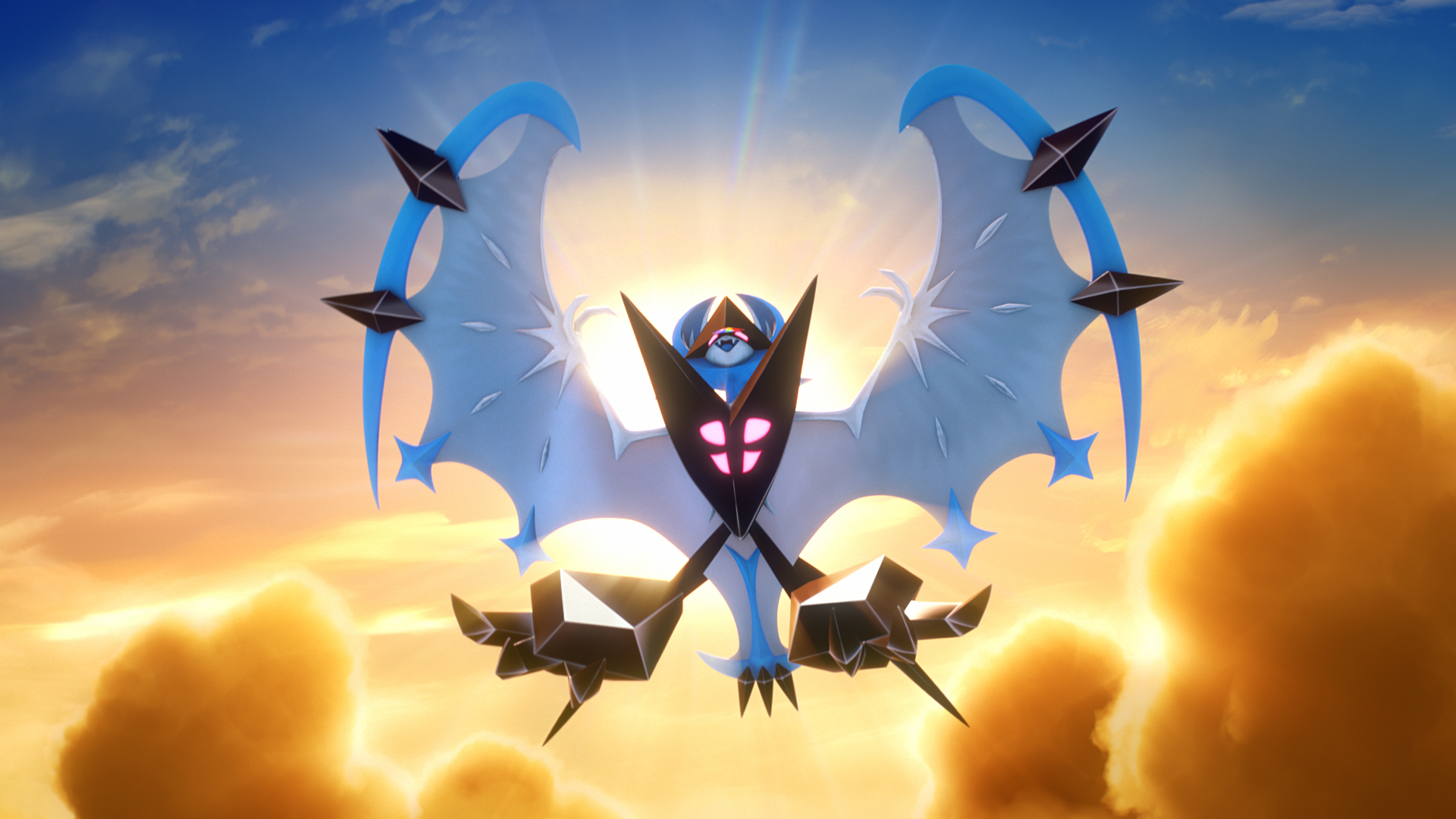 POWER MOVES AND GIFS!
You made it all the way to the end of the page! Congrats! As a bonus, here are some fun GIFs showing how crazy and creative these Pokémon spots were.