HISTORY CON



Role: Texturing, Lighting, Compositing
Sofware: Cinema 4D, Octane, Nuke
Created at Roger
---
HCON is History Channel's massive event that brings together all of their stars and fans under one roof. To promote HCON, Roger assembled a small but fierce CG team of generalists to bring a big and bold concept to life. A giant H flying over Los Angeles and landing at the Pasadena Convention Center. Inside the H, we would find all these incredibly detailed dioramas. Each diorama represented a historical moment as well as History's most popular shows.

These dioramas were filled with 3d models of the network's biggest stars and their respective environments. These character models needed to have a very tactile feel. These had to look like giant figurines made out of plastic. We needed to see the scratches, bumps, imperfections, wear and tear, etc. Big shoutout to

Danny Garcia

, who was also part of the team and was in charge of the flying H shots. His wealth of knowledge in Octane and all things 3D was invaluable. He also contributed to some of these diorama shots.

My role in all this was to texture, light, render and composite over 8 diorama scenes. We used Cinema 4D and Octane to build all these mini worlds. The new Octane light linking system was very useful during the project. I could either include or exclude specific objects from any light contribution. This allowed for more control over the final lighting of the scene. Organization was also very important for such massive scenes, C4D's layer manager was crucial to keep everything performing smoothly. I worked a lot on the materials for the characters so we could really get that tactile feel the client was after.
For compositing, we rendered mostly Light IDs and info passes from Octane. In Nuke, we utilized the Light IDs to relight some scenes and to push for a more dramatic look and feel. The info passes like Zdepth, Position, etc were used for depth of field in comp and to integrate 2D atmospheric effects. I also used the Object Layer color info pass from Octane to render rgb puzzle mattes. These mattes were then used to affect specific elements in compositing.
Below are some detailed breakdowns for each diorama. These are meant to showcase the work I did on texturing, lighting and compositing.



---
THE CURSE OF OAK ISLAND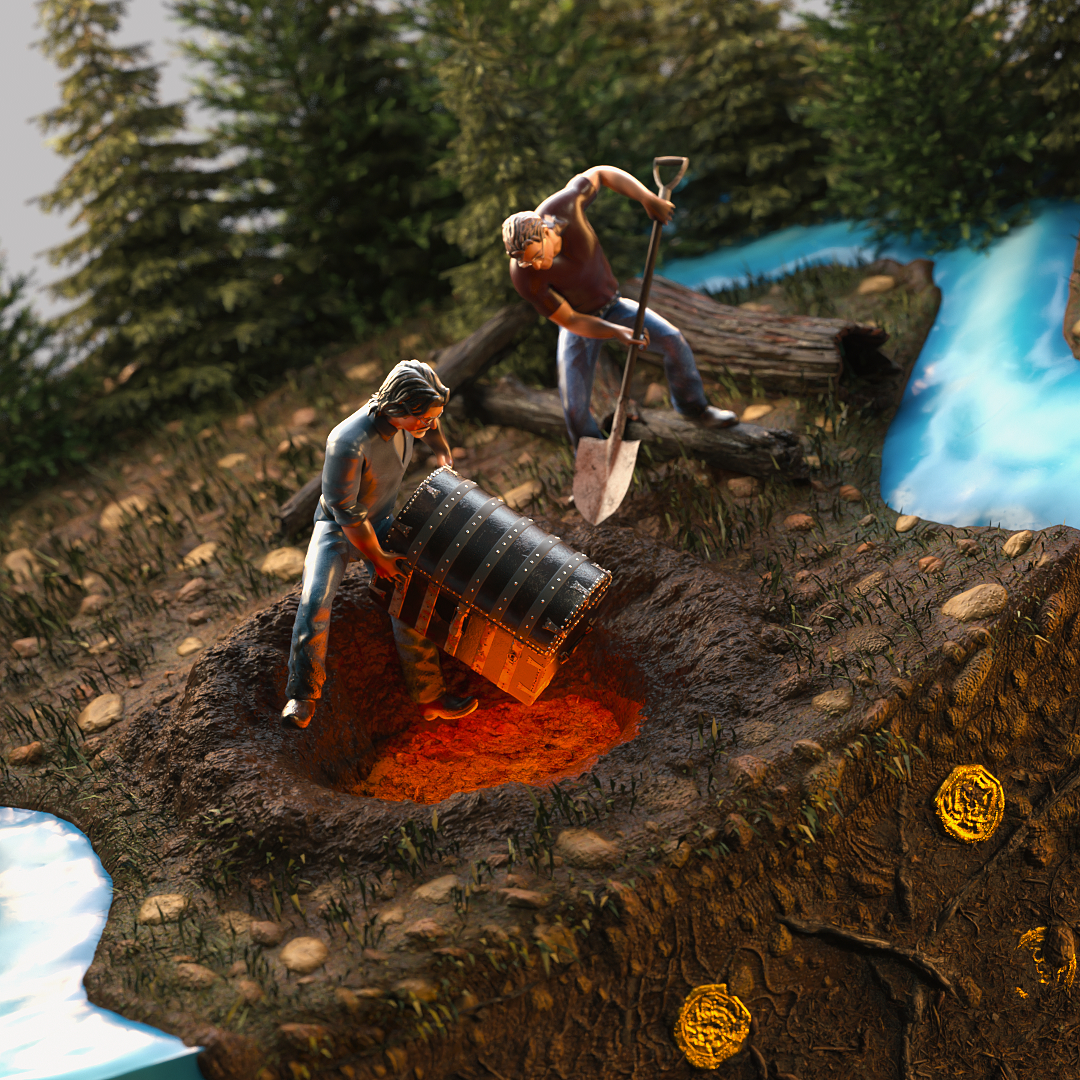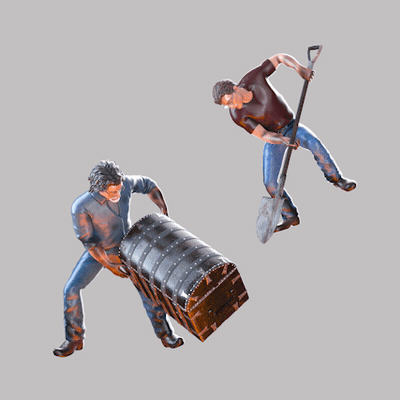 ---



AMERICAN PICKERS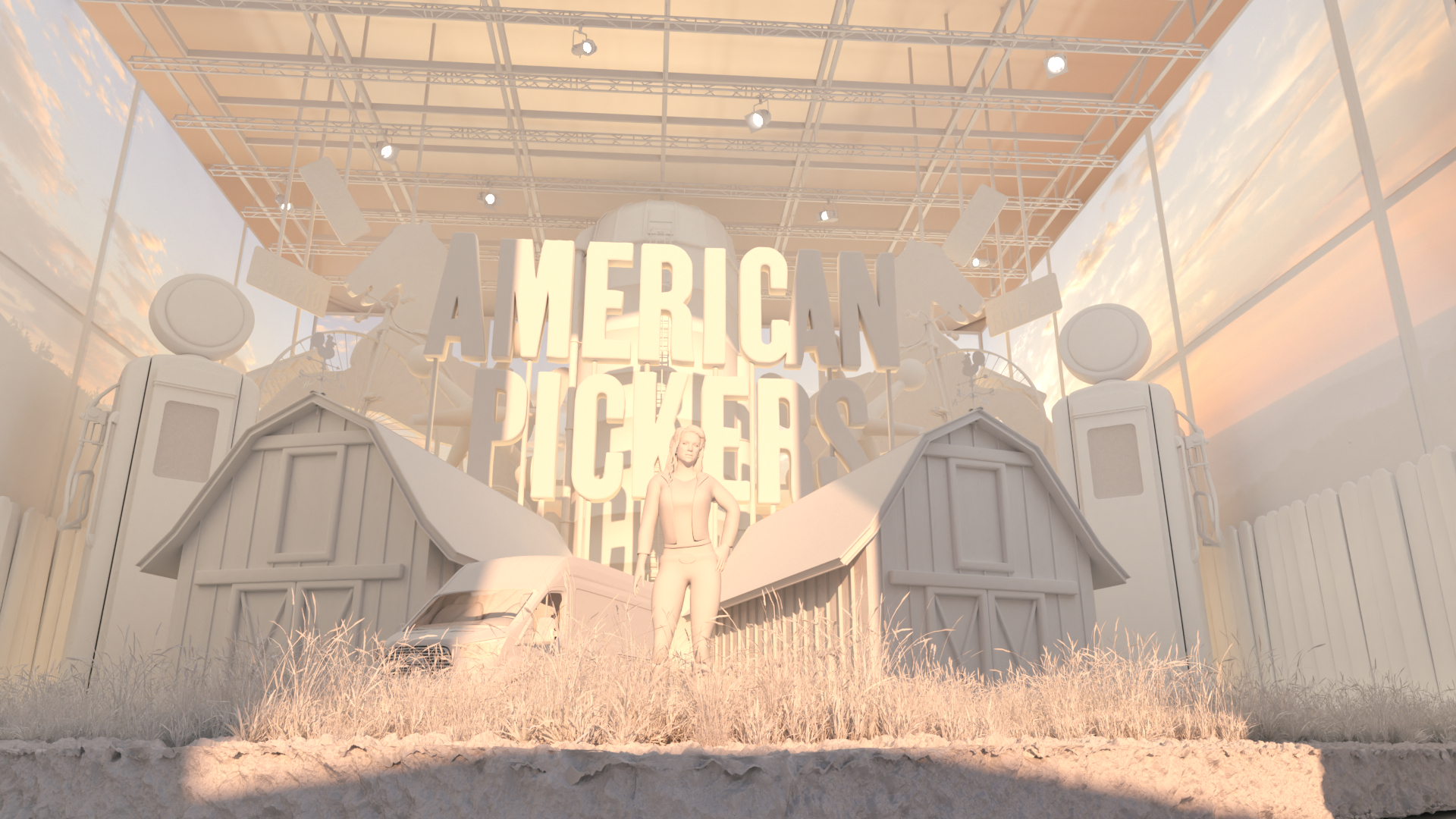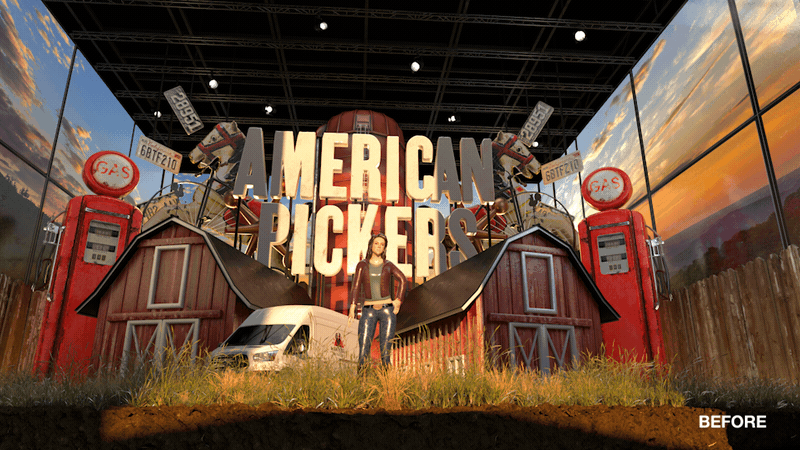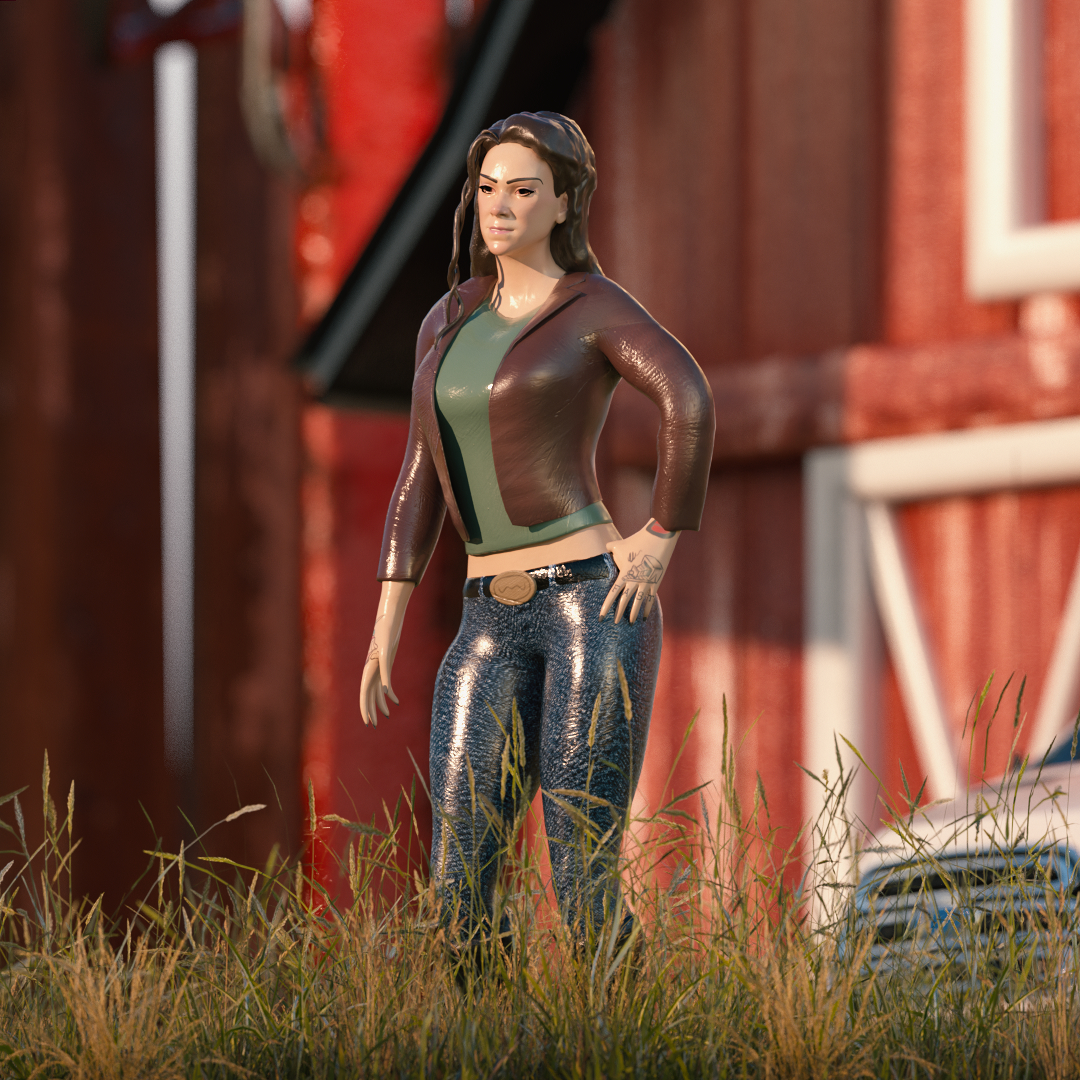 ---
SWAMP PEOPLE
---


PAWN STARS


---
MOON LANDING
---
ALONE
---
WASHINGTON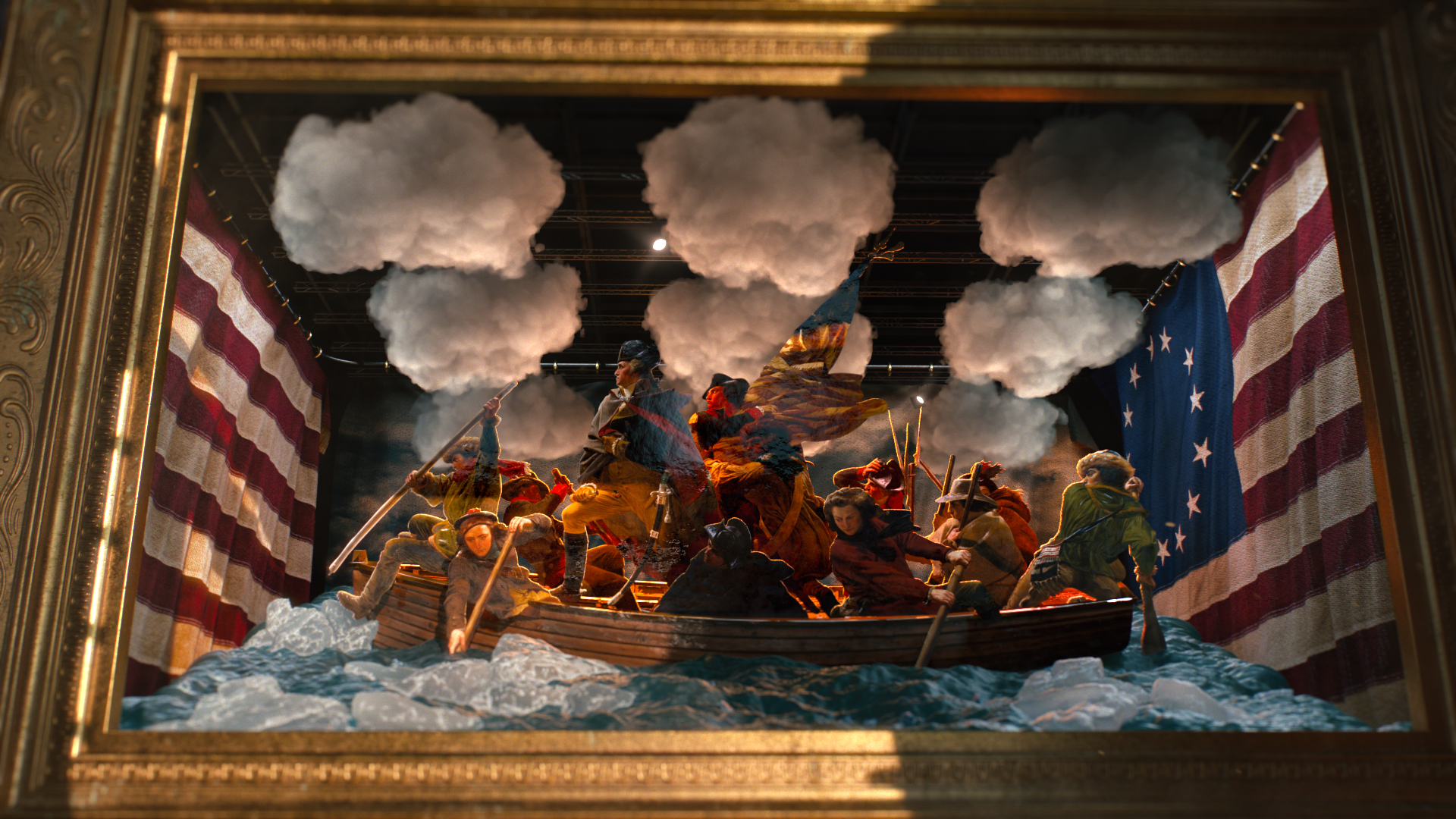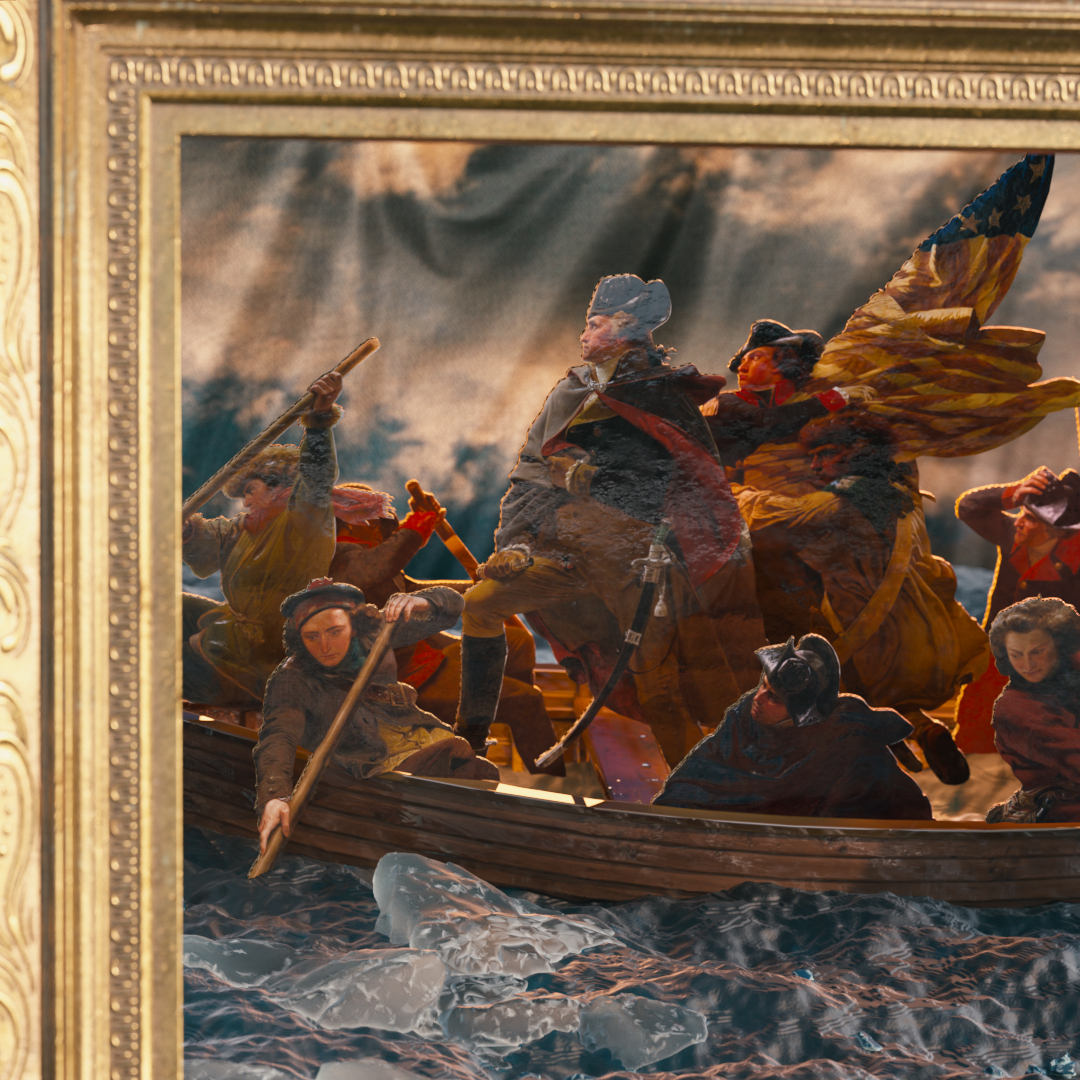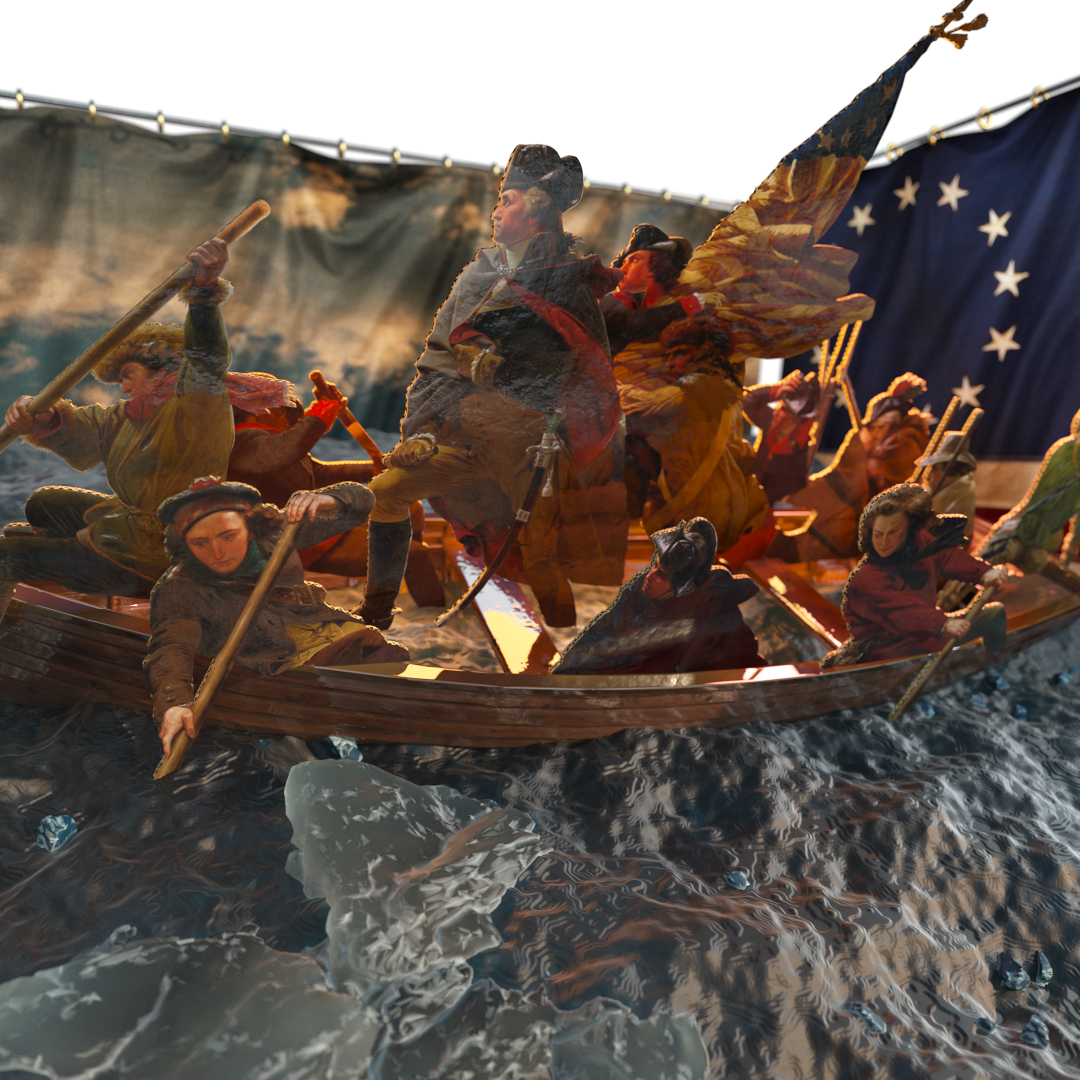 ---


COUNTING CARS